The Leadership Center organizes several conferences throughout the year.
The Wharton Leadership Conference features prominent leaders from business, government, and non-profits along with Wharton faculty. The 23rd conference will take place at The Wharton School in June 2019.
The Leadership Conference is jointly sponsored by: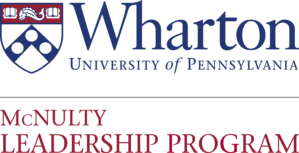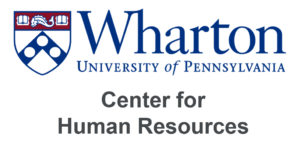 The Organizational Behavior Conference is a forum for junior faculty in organizational behavior to present new work in cutting-edge research in the field.
Samir Nurmohamed and Drew Carton organize the annual invitation-only organizational behavior mini-conference, a forum for junior faculty to present thought-provoking new research on organizational behavior, leadership, and change. A diverse group of scholars from top research institutions presented their work on topics such as leadership, decision-making, emotional contagion, work-life balance, and negotiation.
The New Directions in Leadership Research Conference is a small, annual research conference sponsored by Duke University, Eramsus University, INSEAD, and the Wharton School at the University of Pennsylvania. Each year the conference convenes leading and emerging scholars in the field of leadership, specifically those individuals whose research goes beyond traditional leadership research. The location of the conference rotates among the partner universities, and the 2016 event was hosted on June 16th by the Center for Leadership & Change Management at the Wharton School, University of Pennsylvania.
The National Museum of Natural History, the Embassy of Chile, the Wharton Center for Leadership and Change Management, Knowledge@Wharton, and The Washington Post On Leadership have partnered on a series of special programs to commemorate the anniversary of the historic rescue of the 33 Chilean miners and the special exhibition Against All Odds: Rescue at the Chilean Mine. Discover America's main players that assisted with the Chilean Miner Rescue in October 2010 in a panel discussion moderated Michael Useem, Professor and Director of the Leadership Center of the Wharton School, University of Pennsylvania. The latest in this series was held on September 15, 2012.
In September of 2010 the Center co-sponsored a conference on "Corporate Governance and the Global Financial Crisis" in collaboration with Corporate Governance: An International Review, Penn Lauder CIBER, and Wiley-Blackwell.
.