This article was originally posted in the September 13, 2016 edition of the Daily Pennsylvanian was written by JinAh Kim
The Wharton School kicked off the newly renamed Anne and John McNulty Leadership Program with a panel this Monday featuring former CNN CEO and renowned author Walter Isaacson.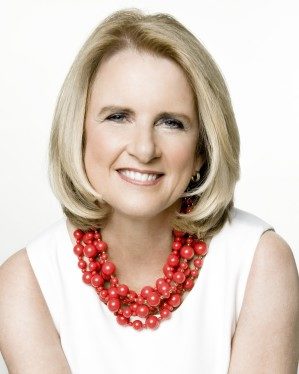 Formerly named the Wharton Leadership Program, the McNulty Leadership Program was renamed following a $10 million commitment from 1979 Wharton MBA alumna Anne McNulty.
McNulty is a member of the Board of Overseers at the Wharton School, and was a past member of the Undergraduate Executive Board; her late husband John, who also earned his MBA from Wharton in 1979, served on Wharton's Graduate Executive Board prior to his death in 2005.
The program currently oversees Management 100, mandatory for all Wharton students, and administrates the Communications Advisory Board and Wharton Leadership Ventures, which undergraduates can apply to join. Wharton MBA students are able to participate in a greater variety of ventures, including trips hiking in the Andes, trekking in Antarctica and participating in a United States Marine Corps simulation in Quantico — along with more standard leadership workshops on mindfulness or authenticity.
According to remarks by Penn President Amy Gutmann, the grant will help Wharton take existing MBA initiatives and adapt them for other programs, such as opportunities for undergraduate students.
In his opening remarks, the McNulty Leadership Program's Executive Director Jeff Klein said that the program aims to teach leadership through using "higher education as a transformative experience," a sentiment that Gutmann repeated in her own speech.
"Leadership needs to be taught and learned," she said. "It needs to be honed and constantly improved."
But the main speaker of the afternoon was Isaacson, who has written popular biographies about Steve Jobs and Benjamin Franklin. In both his speech and during a panel discussion with Wharton Dean Geoff Garrett and Management professor Mike Useem, Isaacson emphasized the role of team dynamics in leadership and innovation.
Isaacson opened his remarks with a discussion of Benjamin Franklin and the history of Philadelphia and the University of Pennsylvania itself, including the development of the computer ENIAC in 1946.
"There are very [few] people [who] know who invented the computer or the Internet — with all respect to Al Gore," Isaacson said. "And that's because no one person invented it … the important thing if you're building a computer isn't to be the person who gets the engineering exactly right, it's to be the person who gets the team exactly right."
"I was really excited about hearing from Walter Isaacson because he's one of the most accomplished biographers of our time," Wharton freshman Andrew Ciatto said. Ciatto and a group of his friends attended the launch to hear Isaacson speak, and were satisfied with the experience.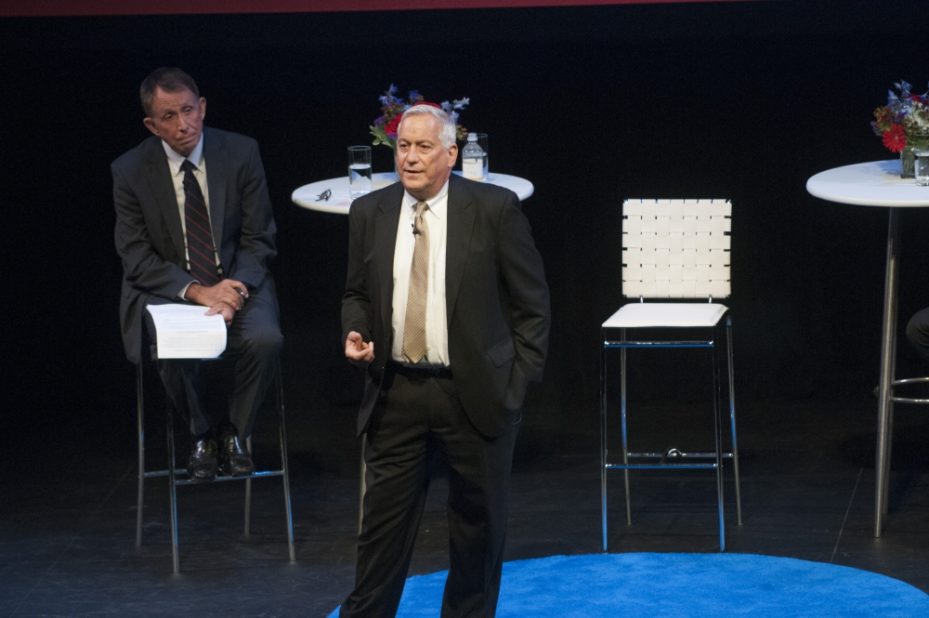 "He's a very captivating speaker — I found myself very focused on what he had to say," Ciatto said.
During their panel discussion, Garrett, Useem and Isaacson discussed issues of leadership in the digital age and took questions from the audience. Their discussion soon turned into one about diversity and exclusivity — a relevant topic, considering both Penn and Wharton receive criticism for being perceived as elitist.
"I think we tend to assume there's some kind of leader versus geek mentality, but it seems to me that if you want to be a leader, you have to at least understand what the geeks are thinking," Garrett said.
Isaacson also emphasized the value of diversity in teams, telling the audience about a speaker at his own graduation who gave a speech about "what we forgot to tell you." "[The speaker said,] It's not about exclusivity, it's about inclusivity," Isaacson said. "What you are going to care about is how many people you've brought in."