In partnership with the 2020 Wharton Leadership Conference, the Center for Human Resources, and the McNulty Leadership Program, we invite you to attend a series of virtual events titled: Leadership in the Wake of COVID-19: What Enterprise Leaders Will Need to Survive and Prosper in the Years Ahead. Thanks to all of you who attended our second session, held on May 28th with special guest Lord Barker, executive chairman of En+ Group and former member of UK Parliament.
The series focuses on leadership in the wake of the pandemic, lessons learned and challenges still to come, and will feature executives from Fortune 500 companies in conversation with Wharton management professors Michael Useem and Peter Cappelli. At the end of each discussion, audience members will be invited to participate in a Q&A with each guest speaker.
Please see below for information on our third speaker: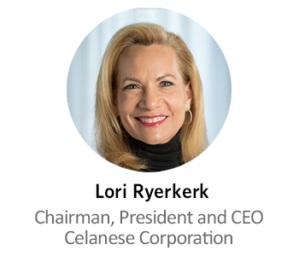 Thursday, June 4, 2020 | 10:30 AM – 11:00 AM ET
BlueJeans event details will be sent to registered attendees.
https://primetime.bluejeans.com/a2m/register/shwfqhfx